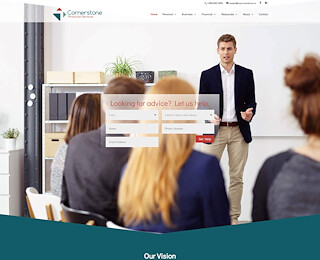 Health and dental benefits are important to have. They are certainly things that you don't want to be caught without. Without proper health insurance in Alberta, you could end up facing large medical bills. Even if you have health insurance, you may be burdened financially by the gaps in your insurance coverage. Some health expenses that are not covered by most policies include, but are not limited to, the following:
Medical expenses such as prescription drugs
Emergency medical services that take place in another province or country
Specialty practitioners
Mobility equipment
How to know if you have enough Health Insurance
Many people have health insurance, but aren't sure how much coverage they actually have. It is common to assume that you have enough medical coverage. It is not until an emergency that people realize how much their coverage lacks. Thinking that you have enough health insurance and knowing that you have enough health insurance are two completely different things.
Don't be caught in an emergency situation without proper health coverage. If you are not sure about how much coverage you should have, contact our team at Cornerstone Financial Services. We can review your current health coverage with you and help you decide whether or not you have enough health coverage.
Why Health Insurance is Important
Having health insurance is important for multiple reasons. Paying medical expenses out of pocket can cause financial stress on you and your family. Prescription medication that is required monthly can get expensive without health coverage. If you want to visit a special practitioner, such as a massage therapist, you will also have to pay for it out of your own pocket.
Having health insurance can ultimately end up saving you a lot of money. Unexpected events happen so it is important to be prepared. People insure their cars in case of accidents. It is important to insure your health as well.
Is Health Insurance in Alberta Expensive?
Being caught without health insurance in a medical emergency is far more expensive than health insurance premiums. At Cornerstone Financial Services, our team can help provide you with the best possible rate on health insurance for you and your family. We can guide you through the entire process of obtaining health insurance.
Our staff can answer any questions that you may have about the health insurance benefits that we have to offer. Our team at Cornerstone Financial Services can help you save a bundle on health insurance premiums and can guarantee coverage.
If you are interested in getting health insurance in Alberta, there is no better place to rely on than Cornerstone Financial Services. Our experts are standing by to cater to your health care needs. The coverage that we provide is similar to group benefit plans. We can help you determine if your current health coverage is enough to keep you and your family protected from unexpected medical expenses.
Reach out to our team at Cornerstone Financial Services today to learn more information about how we can serve your needs.
Health insurance alberta
Cornerstone Financial Services Ltd.
7808005588
10712 100 St 103
Grande Prairie
AB
T8V 3X8
View Larger Map